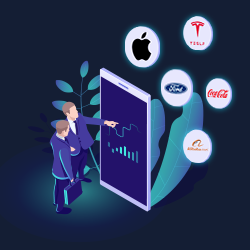 Fullerton Markets offers stock CFD on the price movements of the biggest US companies to help you grow your profit beyond limits.
Trade price movements from the most popular stocks such as Apple, Alphabet Inc, Tesla, and Amazon and benefit from the market whether it's bullish or bearish.
Start trading stock CFD with us today.