Australia posted its biggest one-day spike in coronavirus cases in two months, heightening concerns that the nation could go into its second lockdown, and possibly driving AUD/USD lower.
Australia is experiencing a second wave of infections as the number of coronavirus cases hit its highest in two months, sparking fears of a second lockdown.
Furthermore, Australia which relies heavily on exporting iron ore, is seeing its prices at unsustainable levels, which could drift lower.
The International Monetary Fund overnight projected a deeper recession and slower recovery for the virus-ravaged world economy than it anticipated two months ago.
Given AUD/USD is moving towards 0.7000 which could act as a strong resistance, any room for upside is very limited for now. We believe that prices could retrace lower toward the 0.6760 price level first.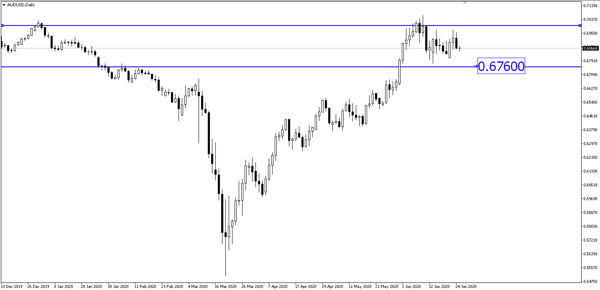 Fullerton Markets Research Team
Your Committed Trading Partner