Today, we evaluate a secure SP on our CopyPip platform. This SP has a max drawdown of only 12% and an average monthly return of 3.47%. Hence, I would qualify this SP as a low-risk SP.

They have a full year of trading history on the CopyPip platform, without a single losing month, and an average annual growth of up to 55%.

In the Trading Statement below, we can see that all their trades have Stop-Loss levels. This is the main reason why they are highly secure.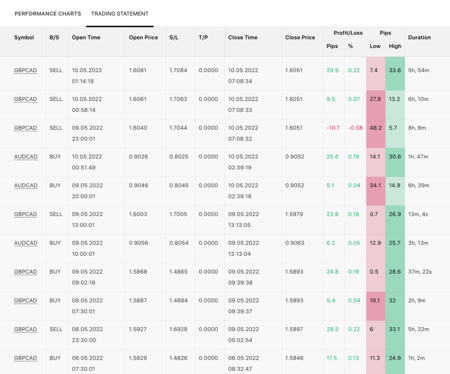 In Averages, we see an average profit of 10.97 pips, which means that we would not have to worry about the current 0.35 pip fee.

In Profit vs Duration, we see more profitable trades than losing orders and no trades with sudden losses that affect the trading account. Besides, the maximum order holding time is just under 150 hours, so you do not have to hold your trading orders for too long.
This SP is highly specialised in 2 market pairs - AUDCAD and GBPCAD.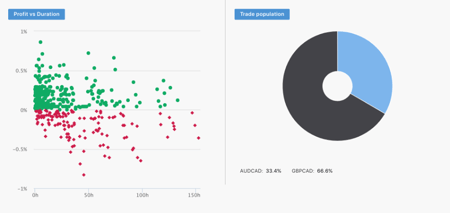 All in all, I think this is a safe-risk Strategy Provider for SFs.
Fullerton Markets Research Team
Your Committed Trading Partner